Santa Fe Onsite Truck Repair
Santa Fe Onsite Truck Repair – Truck Repair Services – Santa Fe, NM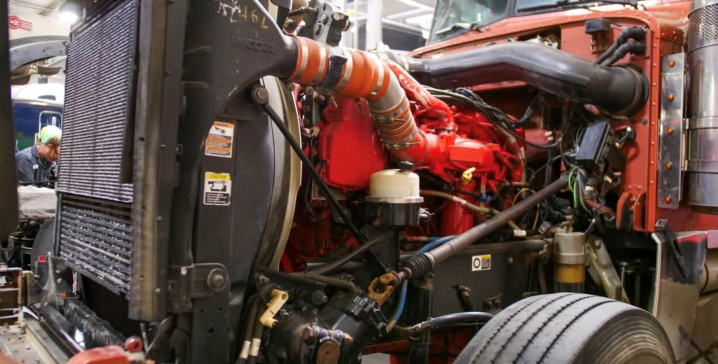 If you're in need of truck repair, it's important to choose a reputable and qualified mechanic to get the job done right. At Santa Fe Onsite Truck Repair, we have years of experience repairing and servicing trucks of all sizes. We offer a wide range of services, from engine repairs to brake system maintenance, so you can rest assured that your truck is in good hands.
Contact us today at (505) 805-2416 to schedule a service appointment!

About

Santa Fe Onsite Truck Repair
While you're driving down the trail to Santa Fe you may meet a pretty gal along the way. OR…your semi truck could run into mechanical trouble.
With a bit of good luck, you'll have the contact number for Santa Fe Onsite Truck Repair on your phone. And when you call us, we'll come to your location with one of our modern mobile repair units. Our team of certified mechanics will have your truck repairs done in no time.
Santa Fe Onsite Truck Repair is dedicated to providing quality truck repairs and outstanding customer service. We're here to help you get back on the road quickly and safely.
If you're ever in need of roadside assistance or truck repairs in Santa Fe, give us a call by dialing (505) 805-2416.
Santa Fe Onsite Truck Repair

Services
24/7 Roadside Assistance
If your vehicle unexpectedly breaks down, don't panic–Santa Fe Onsite Truck Repair is only a phone call away. No matter where you are or what time it is, we will send someone to help immediately. It's our promise to make sure that your truck is never out of service for long.
What you'll see is one of our mobile trucks pull up with the most modern tools in the industry. From there, one of our crew will get to work diagnosing the problem, and before long you'll be on your way.
Fast Turnaround
Don't worry about your truck sitting around for days or weeks waiting to be repaired. Santa Fe Onsite Truck Repair has a reputation for fast turnaround times. We'll get your truck back on the road much sooner than you think.
This is thanks to our team of highly skilled professionals and our large stock of quality parts. Plus, we come to you. There's no need to take your truck all over town for service when Santa Fe Onsite Truck Repair will bring the shop right to your doorstep. Contact us at (505) 805-2416!
Suspension
Sub-par suspensions provide a substandard driving experience. A "floaty" ride will see you bouncing all over the cab, while a stiffer suspension will make every bump feel painfully large. Additionally, bad suspensions often cause steering issues – and that's the last thing you want when piloting 80,000 pounds of steel.
At Santa Fe Onsite Truck Repair we specialize in fixing shocks, struts, springs, bushings and control arms amongst other parts. Our team is highly trained professional technicians who only use top-of-the-line parts for your truck repairs. We're so confident in our abilities that we urge you to consider us next time you need industrial vehicle suspension repair services.
Contact us at (505) 805-2416.
Trailer Service
It's not just your car that needs a little work done on it from time to time. For trailers, you need to keep an eye on lighting, latches, locks, axles, brakes, and the reefer unit–just to name a few things.
We're experts at servicing all of these things. Your trailer is in good hands with Santa Fe Onsite Truck Repair.
We fix:
Reefers

Conestogas

Lowboys

Hotshots

Curtainsiders
And more. It's all part of the top-tier service you get with our team.
Cooling Systems
At Santa Fe Onsite Truck Repair, we understand how important it is to keep your truck in top condition. If you're noticing that the temperature gauge is creeping up higher than usual, it might be time for a new radiator. Our team has all the necessary parts in stock to get your cooling system back up and running like new. We also specialize in oil changes, using only quality parts and fluids to assure that your truck gets the best care possible.
Brake Repair
It's important to get your load from one site to another quickly and efficiently–but it's just as important to be able to stop at busy intersections. When it comes time to bring your rig to a halt, you need those brakes to work.
That's where our mobile team comes in. We're the pros when it comes to expert brake repair and service. We work on rotors, drums, shoes, pads, reservoirs, and so much more.
Don't let a mushy braking system make you nervous on the freeway–give our team a call at (505) 805-2416 instead.
Engine Diagnostics & Repair
If your truck's engine is sounding strange or not working as it should, our team can diagnose and fix the problem quickly. We have over 20 years of combined experience with engines, so you're in good hands. Whether your truck uses diesel or gasoline, we work on all types of engines. Plus, we keep a variety of parts in stock that we will bring to you in one of our mobile trucks. Turbochargers, gaskets, hoses, belts, chains, spark plugs, throttle bodies, and more come right under our spotlight for expert service. We're even experienced with full rebuilds. Contact Santa Fe Onsite Truck Repair today.
Santa Fe Onsite Truck Repair is your one-shot place for the perfect mobile truck repair. Call us when you need us by dialing (505) 805-2416.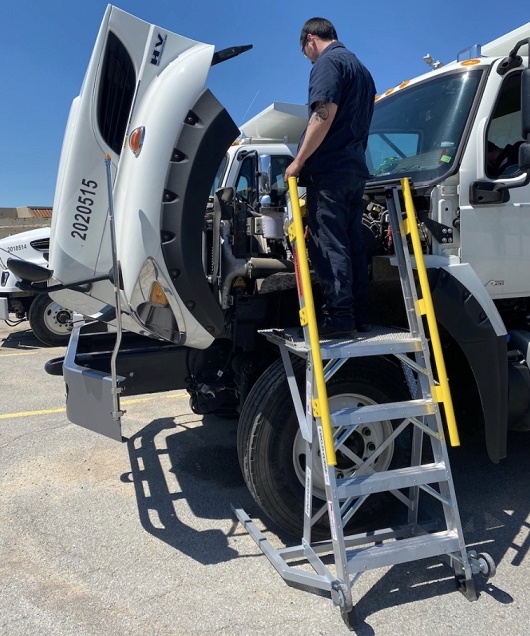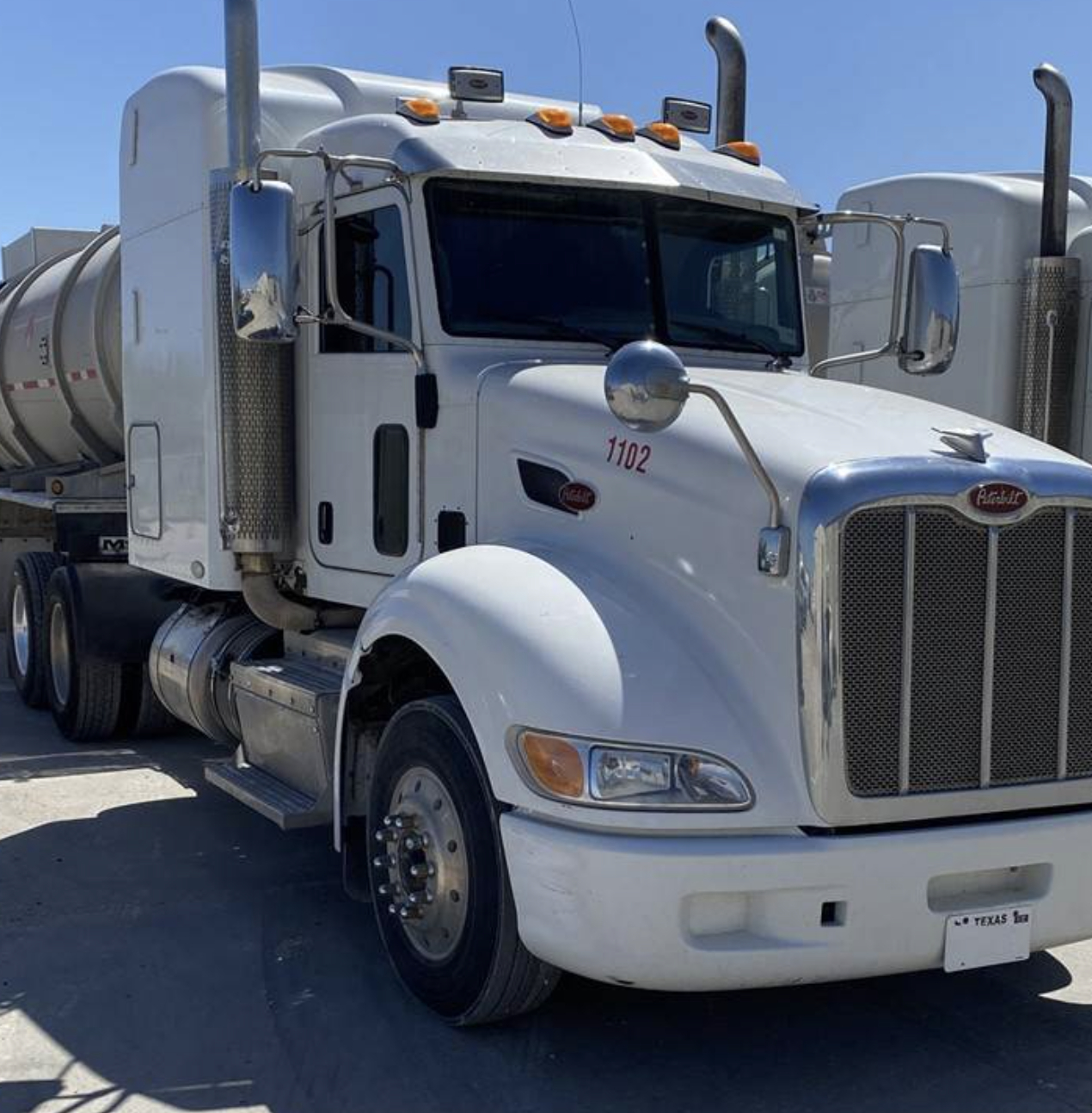 Contact Us Today!
Contact Santa Fe Onsite Truck Repair for all your truck repair needs! We are the best in the business and our truck mechanics are second to none. Call us today at (505) 805-2416 to schedule a repair appointment. You won't be disappointed!
We're about an hour north from Albuquerque, but if you're down south close to the border and El Paso, we recommend you call our friends that do Las Cruces commercial truck repair.